Symbols of Mykolaiv
The integral part of the history of Mykolaiv City are its symbols, in particular the history of its coats of arms and flags containing the concentrated information on geographical location. These symbols are the pride of citizens for cultural heritage of ancestors and, at the same time, the stimulus for upbringing of future generations in the spirit of the best traditions of the past.
Mykolaiv Coat of Arms
On September, 26, 1997 on the session of Mykolaiv City Council the present Coat of Arms was approved. The Coat of Arms of 1883 was taken as a basis, from which the symbol of Kherson province was removed (in 1883 Mykolaiv was the part of Kherson province).
This solemn event was preceded by: the competition for the best design of the coat of arms under the aegis of Mykolaiv City Executive Committee, the painstaking work of artists, scientists, two exhibitions of the competitive projects and discussions in the local media.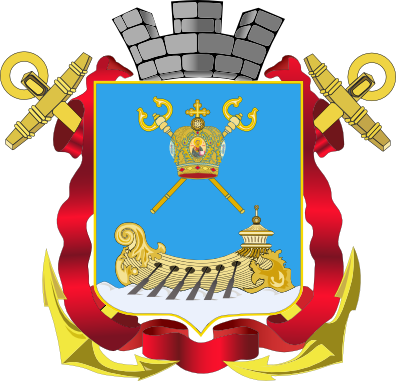 The decision of Mykolaiv City Council dated 26.09.1997 No. 14/2 "On approval of the Coat of Arms of Mykoliv City" (available only in Ukrainian).
The Flag of Mykolaiv
The next step in creation of city symbols was approving by the City Council of the flag of Mykolaiv and Regulations on its meaning, description and usage procedure (July 2, 1999). The Flag of Mykolaiv, based on the historical pre-revolutionary flag of the city, is the white rectangular panel with two horizontal azure wavy lines as symbol of the Southern Buh and the Inhul Rivers. On this background in the middle is the coat of arms of Mykolaiv. The ratio of the flag width to its length is 2:3. The white color of the flag symbolizes the peace, well-being of citizens and the purity of their thoughts.
On September 10, 1999, the day of 210 anniversary celebration of Mykolaiv, the flag was blessed and hoisted over the building of Mykolaiv City Council.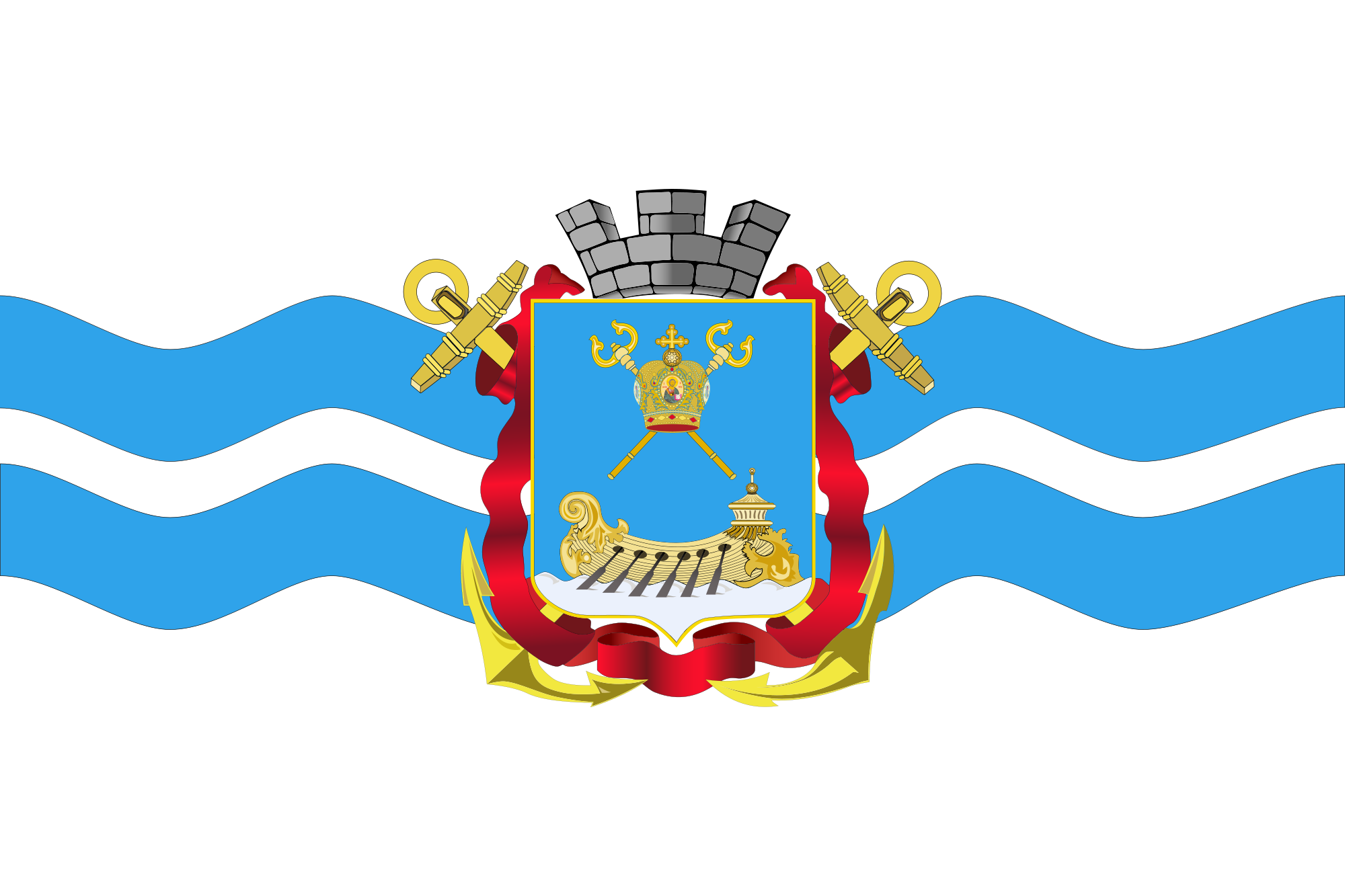 The decision of Mykolaiv City Council dated 02.07.1999 No. 10/13 "On approval of the flag of the city of Mykolaiv».
The Anthem of Mykolaiv
The anthem of Mykolaiv, approved in 2004, equally with coat of arms and flag is the official symbol of the city and can be executed in different variants: orchestral, choral, orchestral-choral or vocal. At the same time the sound- or video- recording equipment can be used.
The decision of Mykolaiv City Council dated 11.09.2004 No. 23/4 «On approval of the anthem of Mykolaiv».
Mayor's BadgeofHonor